Summer Holiday Coding Camps for Kids
Create your own mobile apps, websites, games and more!


Learn a new skill this summer - start coding!
Learn computer coding and STEM (Science, Technology, Engineering, and Mathematics) skills in our immersive, one-week coding camps from foundational to advanced levels, for students from age 5 to 18.
Start coding, develop analytical skills and creative problem-solving skills in our project-based courses, led by an MIT Master Trainers teaching the program.
---
Learn more about First Code Academy and Summer Camps, call +852-2772-2108 or email us at hello@firstcodeacademy.com
First Code Academy is open from Monday-Friday 9:00am - 6:00pm.
Summer Coding Camps
From beginners to advance coders, we offer a range of week-long computer coding and STEM camps from Mobile App Development,
Web Development to 3D Printing and Minecraft Modding. Start to learn code today
First Code Academy's Summer Camps feature a small class size ratio (8:1) and hands-on project-based learning.
Students get a strong foundation on coding concepts and enables them to solve real-world problems.
Four Locations, One Mission
Since 2014, we have been executing on our mission to empower the next generation to become creators with Technology. This summer, we are excited to bring coding and STEM camps to you in more locations. Check out our 2 campuses and 2 Partner Locations in Hong Kong.
---
Why learn with First Code Academy?
Cutting Edge, Systematic Curriculum Roadmap
Proprietary curriculum that provides a right course and level for every student.
Develop a well-rounded understanding in programming with continuous learning year after year.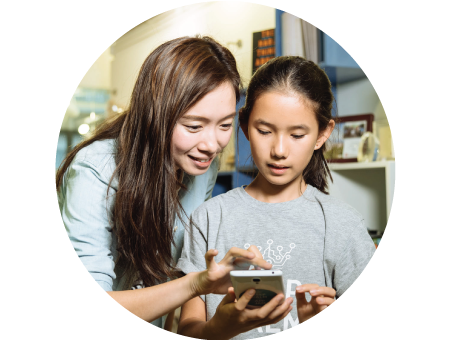 World-class Teaching Team
World-class teaching team led by MIT Master Trainers.
Our STEM and coding facilitators come from top universities, including Stanford, Princeton, Berkeley, Tufts University etc.
Proven Student Success
A classroom culture that inspires students to global achievements
Our students have shown in competitions such as the MIT AppInventor Summit in Boston, and spoken at, PyCon and TEDx Conferences
Experience First Code in 20 Minutes!
Enjoy a complimentary Campus Tour, Course Consultation, and Mini-Coding Session for you and your child!